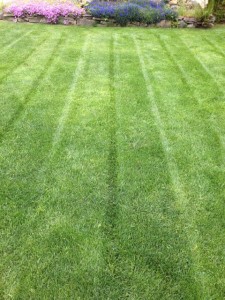 "I just LOVE the way they edge my borders, they are super friendly and do a wonderful job mowing!!! 10/10" James and Kathi, Cedar
"The lawns looks absolutely fabulous, the weed eating was fabulous, it looks like it was done with care and pride. I will recommend Lush to everybody. Thank you! 10/10!" Jamie, Nanaimo
"Our yard and garden are the "lushest" they have ever been. John Close is straightforward and honest and has an excellent product and group of employees. He provides good service and we have had excellent results." – Dianne and George, Glenora.
"We have had excellent service from you since we started having you maintain our lawns for the last couple of years. 10/10!" Paul and Penny, Crofton."
"Quick, good price, friendly workers, easy payment methods, professional. 10/10. Cam, Duncan
"Our gutters were pretty plugged with dirt and leaves …they did a great job in all areas .Rain is draining great now." 10/10! Beth, Duncan.
Now taking on new clients for 2020!
Own a home? Work away from home? Rent a home? Manage a Strata or commercial property? Let our professional property maintenance crew mow, trim and edge your lawn to give it that sophisticated look and free you up to do what's really important to you. While they are there, they can also weed and prune your garden beds to ensure your entire property remains Lush.
What sets us apart? Simple. We hire professionals! We show up trained, on time, clean cut, smoke free, wearing Lush uniforms and drive trucks and trailers you'd be proud to have parked outside your home. Beyond that, we sharpen our mower blades multiple times a week to ensure your grass is cut not shredded as well as wash out our new Honda Commercial machines thoroughly to prevent weed seeds being brought from one property to the next. We also alternate our mowing patterns every visit to prevent ruts and for that clean, sophisticated look. Simply put, we do it right the first time and on the rare occasion that we miss the mark, we always make it right!
On top of all that, we are also licensed, insured and WCB protected and best of all, our customer's love us for our friendly, reliable and professional service! Honestly, what else could you ask for in a company?
Schedule your 2020 Property Maintenance service today!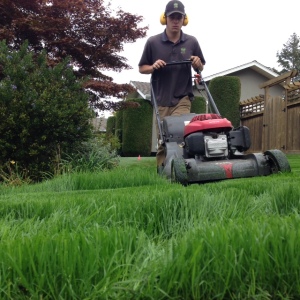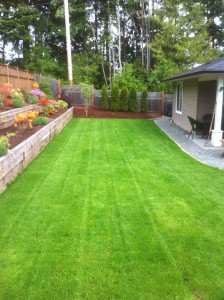 ---