We're thrilled to be able to offer this NEW package of value-added services to further enhance your Lush TOTAL experience!
Moss and algae removal
Window washing
Power washing
Gutter cleaning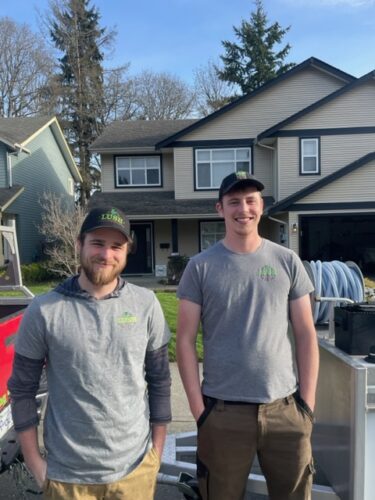 We offer professional gutter cleaning services from Oak Bay to Nanoose Bay and every area in between.
How often do gutters need to be cleaned?
On an Island populated with beautiful trees, gutters need to be cleaned at least once a year. Many will need to be cleaned twice. We recommend November and March as the two months ideal for this important service but gutters can be cleaned anytime.
We can automatically schedule your cleaning visits so you never have to wonder or worry again! 🙂
How do I know if my gutters need to be cleaned?
If it's been more than a year since you've had them cleaned or you have large trees on your property, your gutters are probably plugged. Another obvious indicator is if water routinely spills out over your gutters every time it rains. Like a clogged toilet, we can remove the blockage and ensure everything is flowing free.
How do you clean my gutters?
We start by removing all of your gutter debris by hand, wiping them clean and ensuring your downspouts are flowing freely. Then, using a special cleaning agent, we brighten up your gutter exteriors and scrub them clean.
Tired of wondering and worrying? Book your annual gutter cleaning today!
Virtually all of you have one or both of these west coast regulars growing somewhere on the outside of your house.
Our slick Soft Wash machine sprays Sodium Hypochlorite (SH) (bleach, soap and water) on the roof, gutters, siding, and concrete walkways/driveway. This safe salt solution kills the spores and removes your concerns!
We use a post-wash to ensure the place is bleach-free and not smelling like a swimming pool.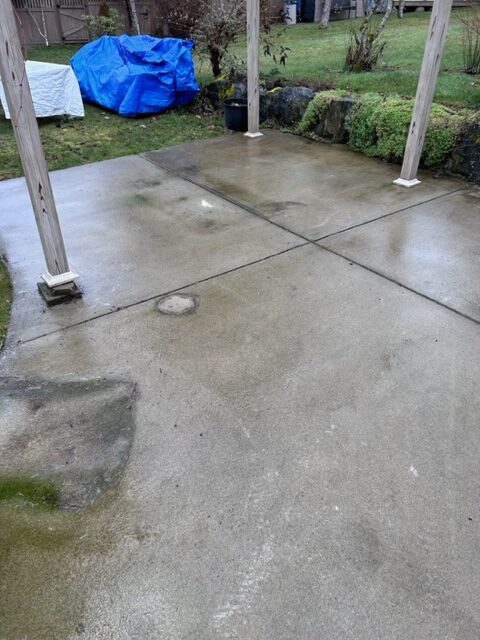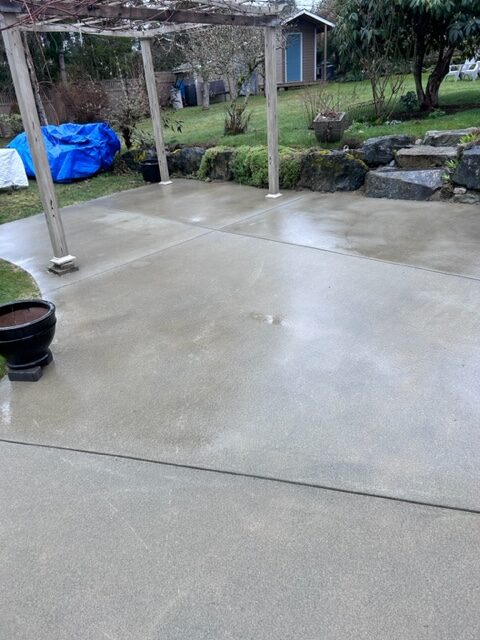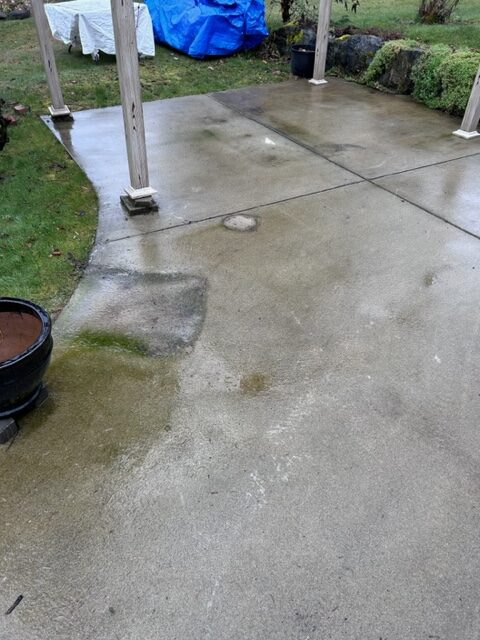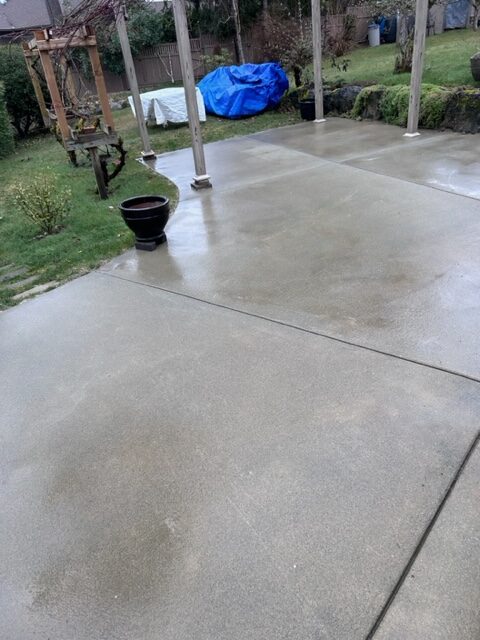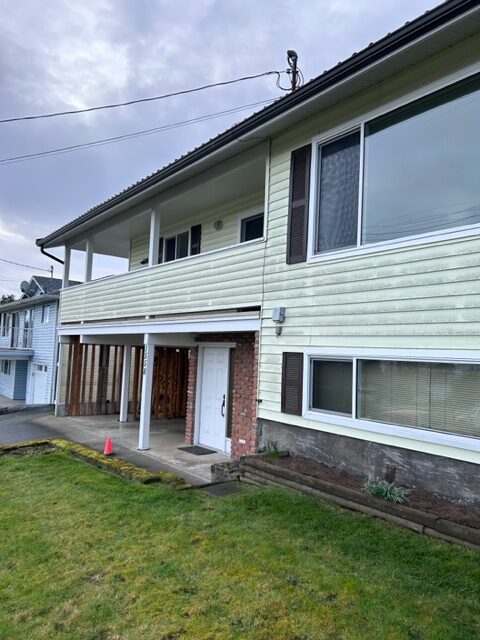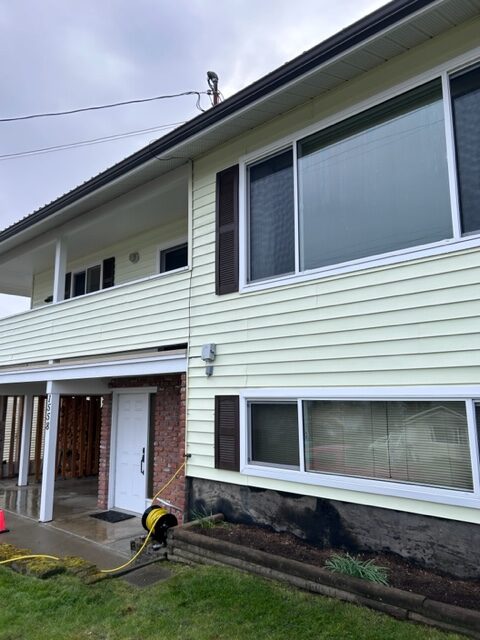 Forget ladders, soapy pails and squeegees – our Window Wizard filters (yes, filters) the water removing all of the minerals and chlorine. The end result is windows, solar panels, and skylights that are washed properly with pure water that leaves no streaks!
Sometimes you just need a high-pressured spray! This is reserved for your walkways, driveways, patios and other hard surface areas. For those extra dirty areas, we use rotary cleaners, SH and a lovely apple-scented soap!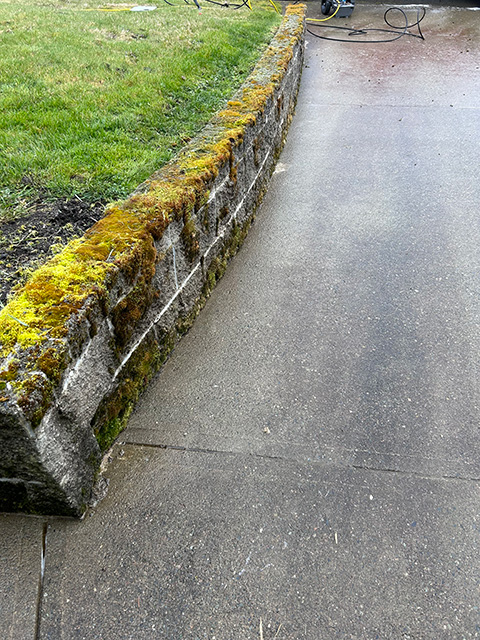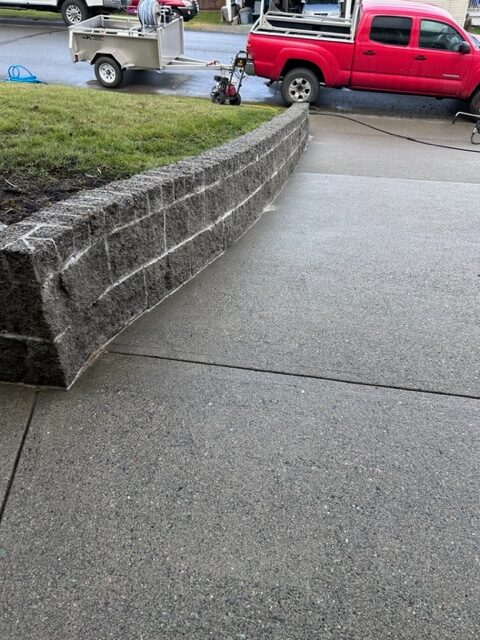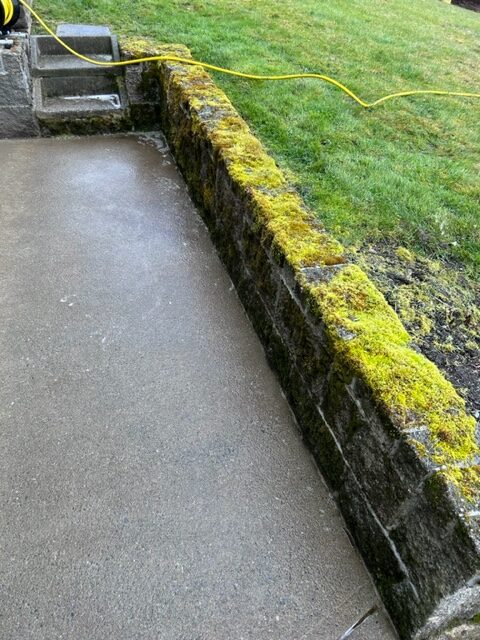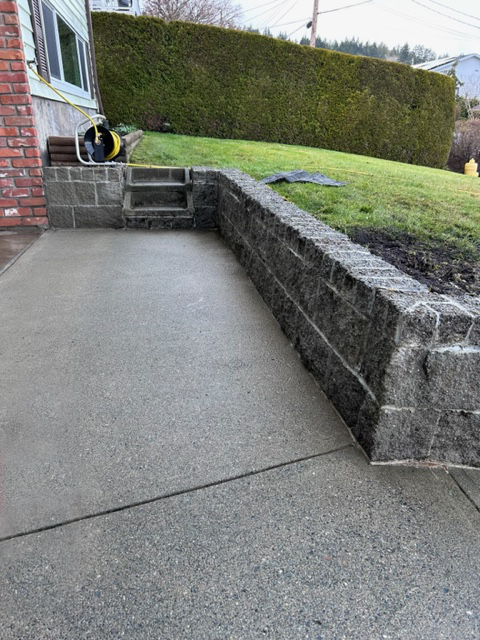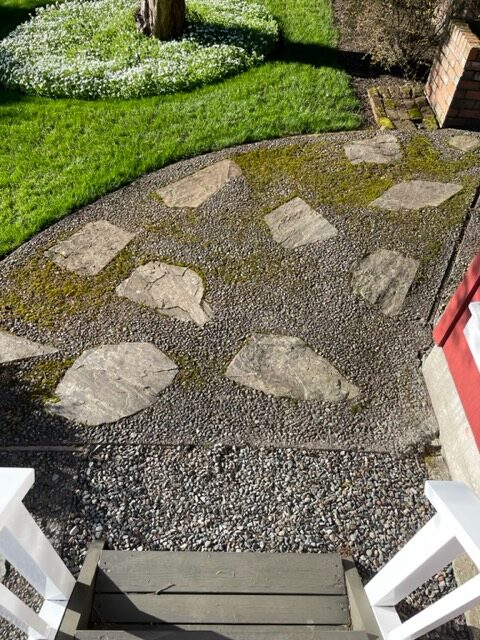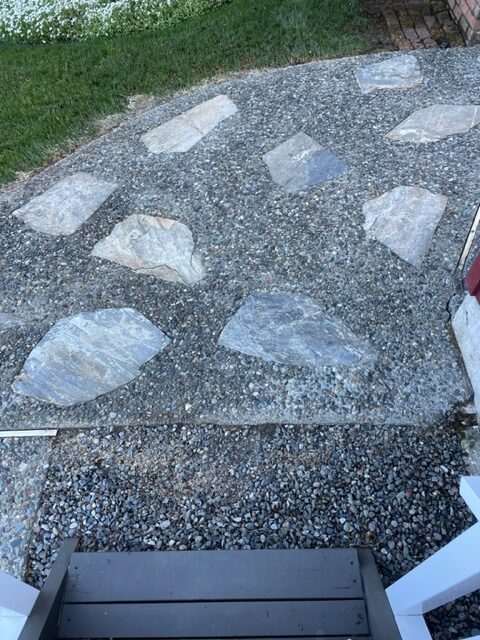 What our Clients Say
"The windows are sparkling and the concrete is lovely and clean again."
Patricia
Nanaimo
In business since 2009, Lush was the Cowichan Valley's first pesticide-free lawn care company. We have been recognized with several green awards including the Duncan Chamber of Commerce's Black Tie award for Green Business of the Year, Vancouver Island's Green Business of the Year and was named a Top 10 Green Business in BC.
John Close, the owner, has been a finalist for Vancouver Island's Top 20 Under 40 three times and in 2016, he was named a Top 20 Under 40 for Vancouver Island.