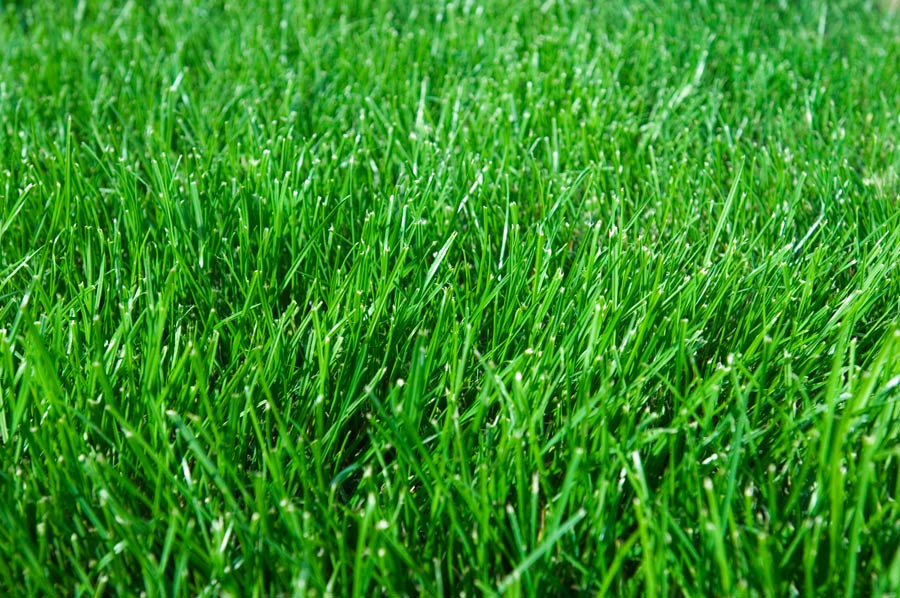 Seeding Lawns on Vancouver Island
Seeding
Sunny seed mix, Shade mix, Front lawn mix, Backyard Mix, Eco lawn mix, Drought resistant mix, blah blah blah. This is marketing at it's worst. How is it possible for the seed companies to know how much sun, shade or even water your particular lawn gets? They're guessing, of course, so why invest in a stranger's best guess when you can intentionally buy the seeds that are right for you?
Generally there are 3 main types of seed varieties used in most mixes. Kentucky Bluegrass is found in Sunny or Front yard mixes and is a fan favorite for its thick blade of grass and beautiful bluish tinge. Perennial Rye is the best all around seed and is found in most if not all mixes as it has a medium blade with a nice uniform green that holds up well under most conditions (see above). Fescues are found in shade or backyard mixes as their extremely thin blades thrive in the shade, or so they say.
For the wet and sun deprived Vancouver Island, we recommend a mix predominantly Perennial Rye with a few Kentucky Blue mixed in for fun. This type of mix is traditionally called an Over-seeding mix or sometimes the bag will say the seed content on it. Perennial Rye is the best all around seed for our conditions and lifestyle. It's the seed most common in parks and sports fields as it wears well (unlike Fescues) and doesn't gorge itself or need as much as light as Kentucky Blue.
If you don't have the patience or irrigation to seed your lawn, you can also hire a company to Hydro Seed your lawn. Utilizing the same seed varieties but covering them in a mixture of wet mulch for increased germination, the seeds will literally be sprayed on your lawn appearing as a green sludge. Before you know, that sludge will be a lawn. Finally, if you need a lawn right now, you can't go wrong with sod. Sod is mature grass ready right now. All it needs is some good soil and a professional's touch. As far as pricing goes, Sod is the most expensive, followed by Hydro-seeding and seeding.
Best time to plant any kind of grass is May and September but remember, all seed needs to remain perpetually moist until germination – that includes sod so it can establish.